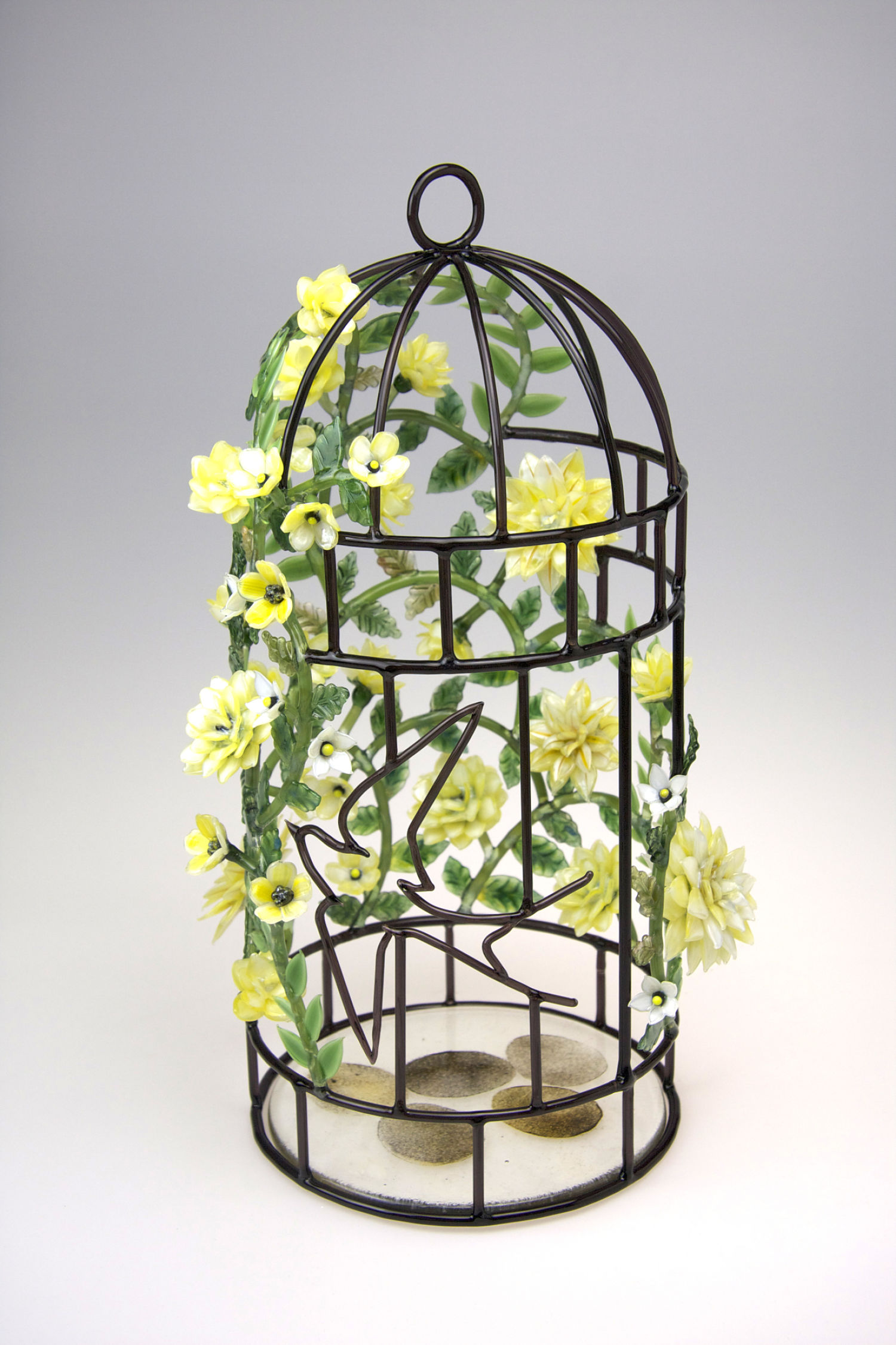 Cage of Your Own Making
20.5"h x 10.5" d x 10"l 2017
Wish You Were Here
15"h x 9.75"l x 8.5"d - 2013
Cage floor detail
I was thinking about Stockholm Syndrome, and how it's a bit like loving teenagers. How in the face of constant abuse by your captors you none the less have feelings of affection and love. No doubt my children would quibble with just who is the captor in my scenario. What is a cage, and metaphorically, do we mostly create our own captivity? These cages have no door, they are part sanctuary, safety, and prison.
Love Me Tender
15"h x 8.75"l x 8.5"d - 2013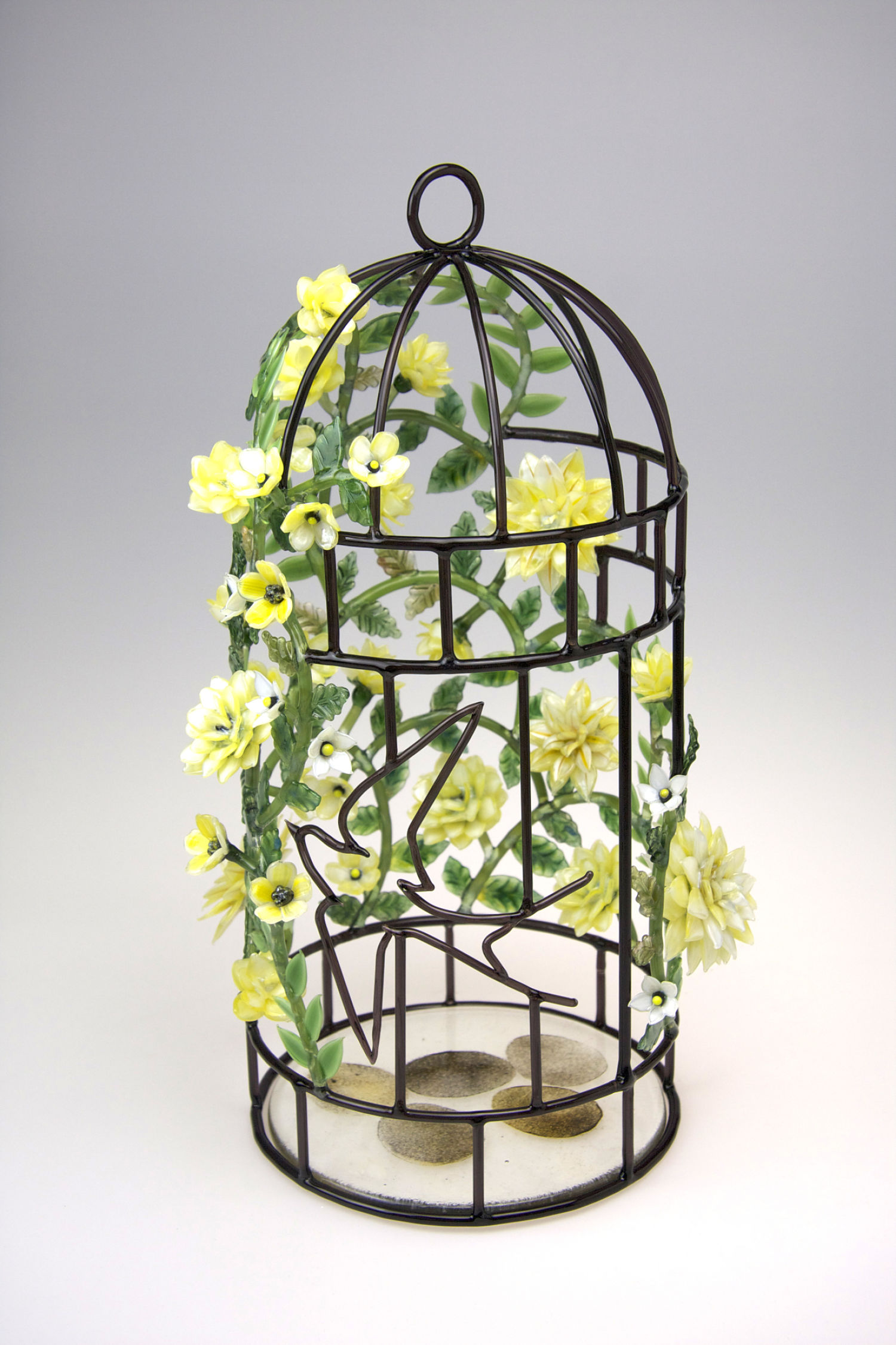 Refuge
13.5"h x 8.75"l x 8.5"d - 2013
Capture Bonding
10.25"h x 9.25"l x 9.25"d- 2013
Soaring Dreams
13.5"h x 11.5"l x 10"d - 2013
Wall Flower
14.5"h x 19"l x 11"d - 2013
I don't love this piece, but it was my first glass drawing of a bird, and I enjoy seeing how this developed into the black and white cages.